Marie and Florian, new owners since July 2017, will be happy to welcome you to Domaine du Ganquis.
Close to its customers and at your request. Marie is in charge of organizing your various services.
Attentive to your needs and your desire to discover, she can also advise you on the activities you want to do throughout your stay
The Domaine du Ganquis covers a total of 4 hectares and will delight fans of greenery and serenity, who will enjoy the simple pleasure of a meal or a nap in the shade of the majestic oaks of the estate.
The beauty of Morbihan landscapes and the mild climate are appreciated over the months, even in winter! This is the reason why the Domaine du Ganquis makes you enjoy its enchanting setting all year !!
With particularly attractive rates for holidaymakers wishing to come relax in the off-season and the well-being area (spa -sauna) that awaits you this winter !!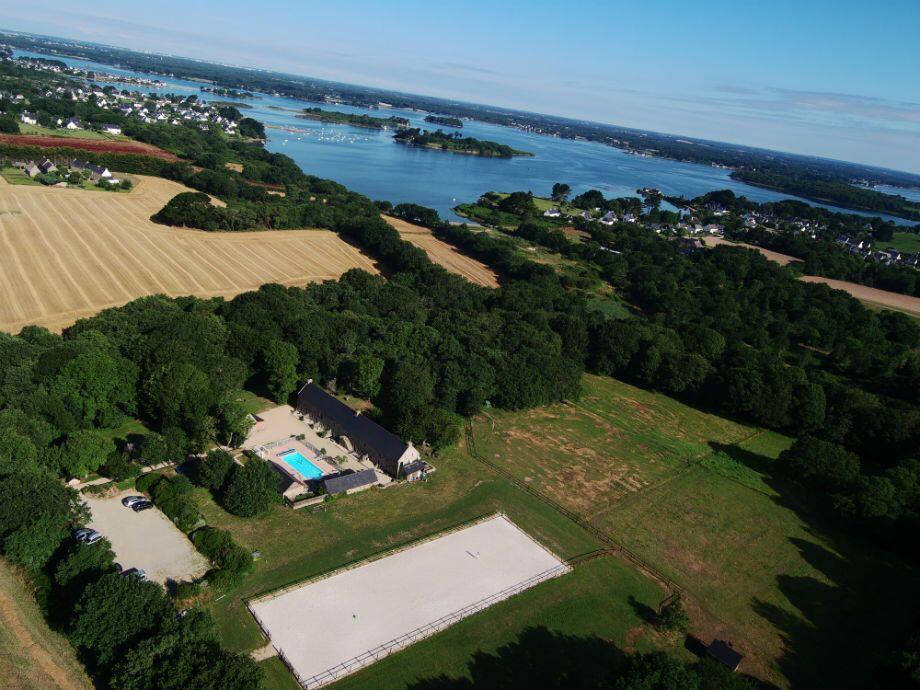 The Domaine du Ganquis with its 8 comfortable lodgings also offers you